I had my eye on
THIS
bag for months. It was strategically placed at the top of my favorites list under "This Is The Diaper Bag I Want!". Then, I realized that we didn't have $175 just laying around for me to spend on a bag for diapers. It sounds silly now that it's written out like that, but I think I shed a couple of tears about it. I'm over it now, though. I've just made myself the cutest bag with accessories included!
There were a couple of easy tutorials that I used for the following. The first one is a diaper clutch. This is perfect for keeping one diaper and portable wipees together. I should have made the pattern a little larger so I could keep a couple of diapers in there at a time. It would be great to store in the car or for the times when you just want one diaper with the wipees and you don't want to take your entire diaper bag apart to find them. Find this tutorial
HERE
.
I found this
wallet tutorial
last weekend. Now that I've made it, I want to try again and make it perfect because I made a lot of mistakes and didn't follow the directions and did my own thing for most of it. Re-reading the directions, I was like, "Oh, that would have made sense, I should have done that." So...follow the instructions! If I make another one, I will use a snap instead of velcro. I would also put a little elastic piece in the middle to hold a pen. That would have been a cute easy thing. It would be nice to have a little zipper pocket in the back for change, too. (Man, I guess I need to make another one!) Anyway- That tutorial is
HERE
.
And I made this adorable diaper bag. But, I'm thinking of starting a little business on the side making all types of bags from these large diaper bags to scripture cases, etc. Leave a comment if you are interested in having one. I need feedback, so let me know what you think!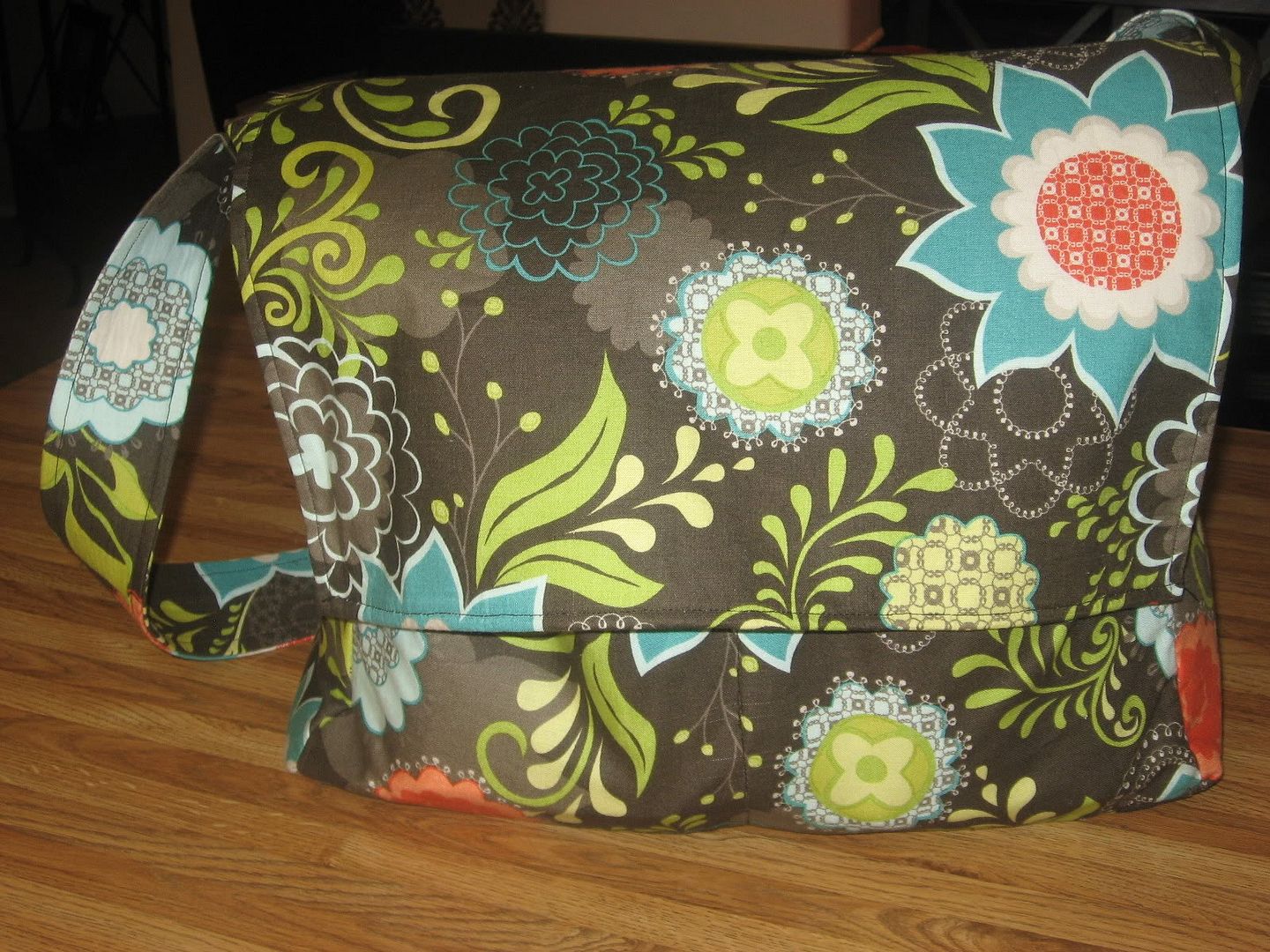 Here's everything together! I get so many compliments on it, and I love carrying something other than the bag I got from the hospital. No more coveting the
Bumble Bags
!

(ok, that's a lie...I would still love one of those...)