When Eric and I got married, we thought it would be so cute to make personalized favors to hand out at the reception. We wrapped mini Hershey's candy bars with our engagement picture and on the back of the candy bar it said,
"Here's some candy!
Love, Eric and Brandi
How cheesy is that?! We thought we were really funny back then! :)
So, anyway, I was thinking about those the other day and how easy and cute it would be to make them for different occasions and with different sizes of candy bars. I have started making a few.
The one below is one that I made for my step sister, Krystle, who just returned from an LDS mission.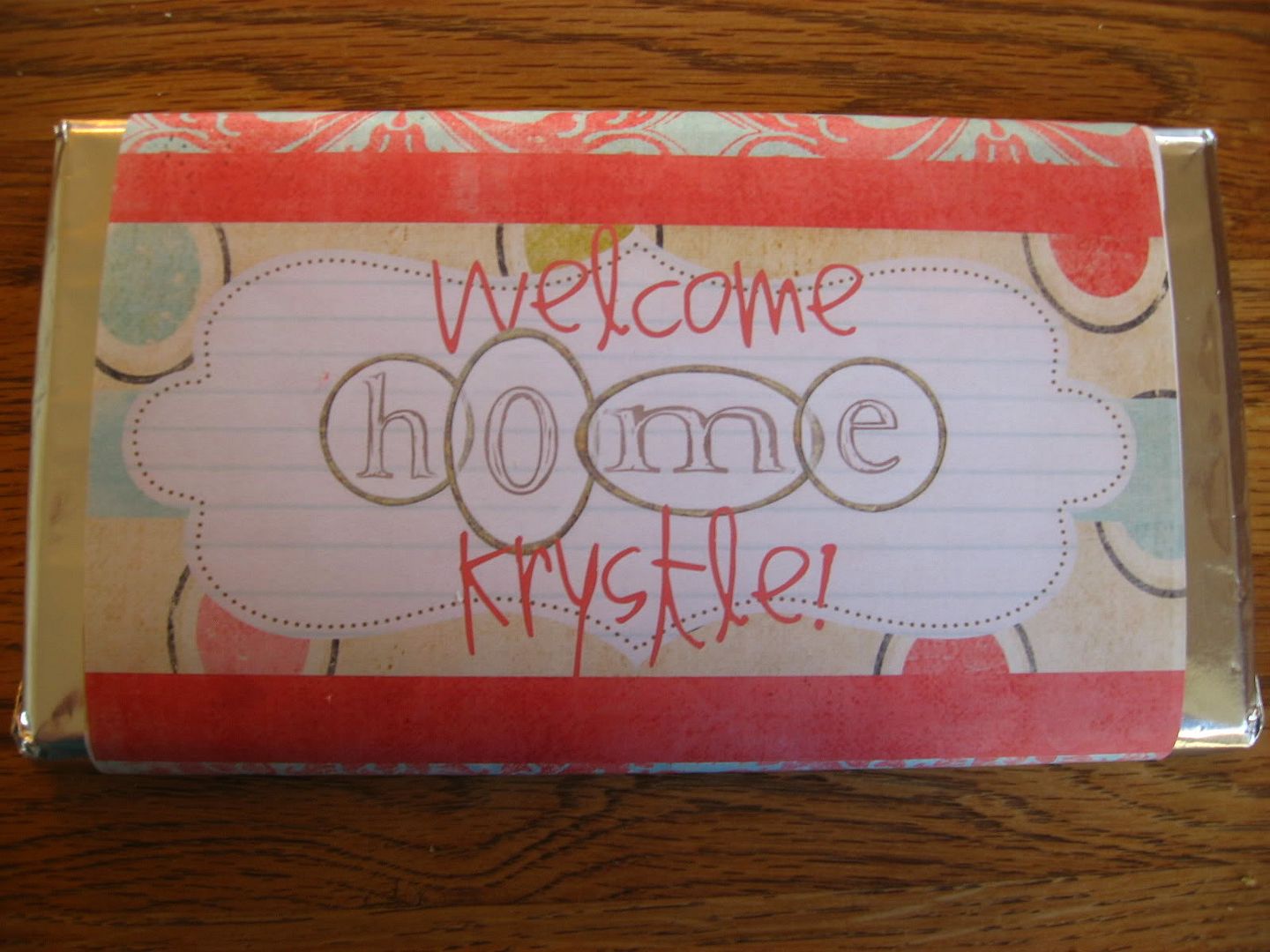 Here are the other ones that I tried: (
feel free to print these wrappers if you'd like! Just click on the layout and copy the picture. Save the picture to your computer and then open it in Word or any other program that you print from. Then resize to fit the candy bar size of your choice. Wrap the paper around the candy bar and tape on the back.)

Here are the sizes that the pages need to be printed:

Extra Large candy bars need to be sized to be 6

3/4

inches wide by 8

3/4

inches tall.

Regular size candy bars are sized 5 inches wide by 5

1/2

inches tall.

Small gum packets are 2

3/4

inches wide by 2

3/4

inches tall.

1) Happy Birthday: Printed to fit an extra large Symphony bar.

2 and 3) Blank Wrapper and "Summer" Wrapper
4) Valentines/ I love you: What's better than chocolate?


5) Small gum packages: "Good Luck" (for a football team) and "Thank you!"

I know it's a horrible picture, but these are so cute! (so try to imagine great picture quality!--Heidi, Help!!) I think it would be so fun to make these as party favors, reception favors, or anything where you need a treat for a large group.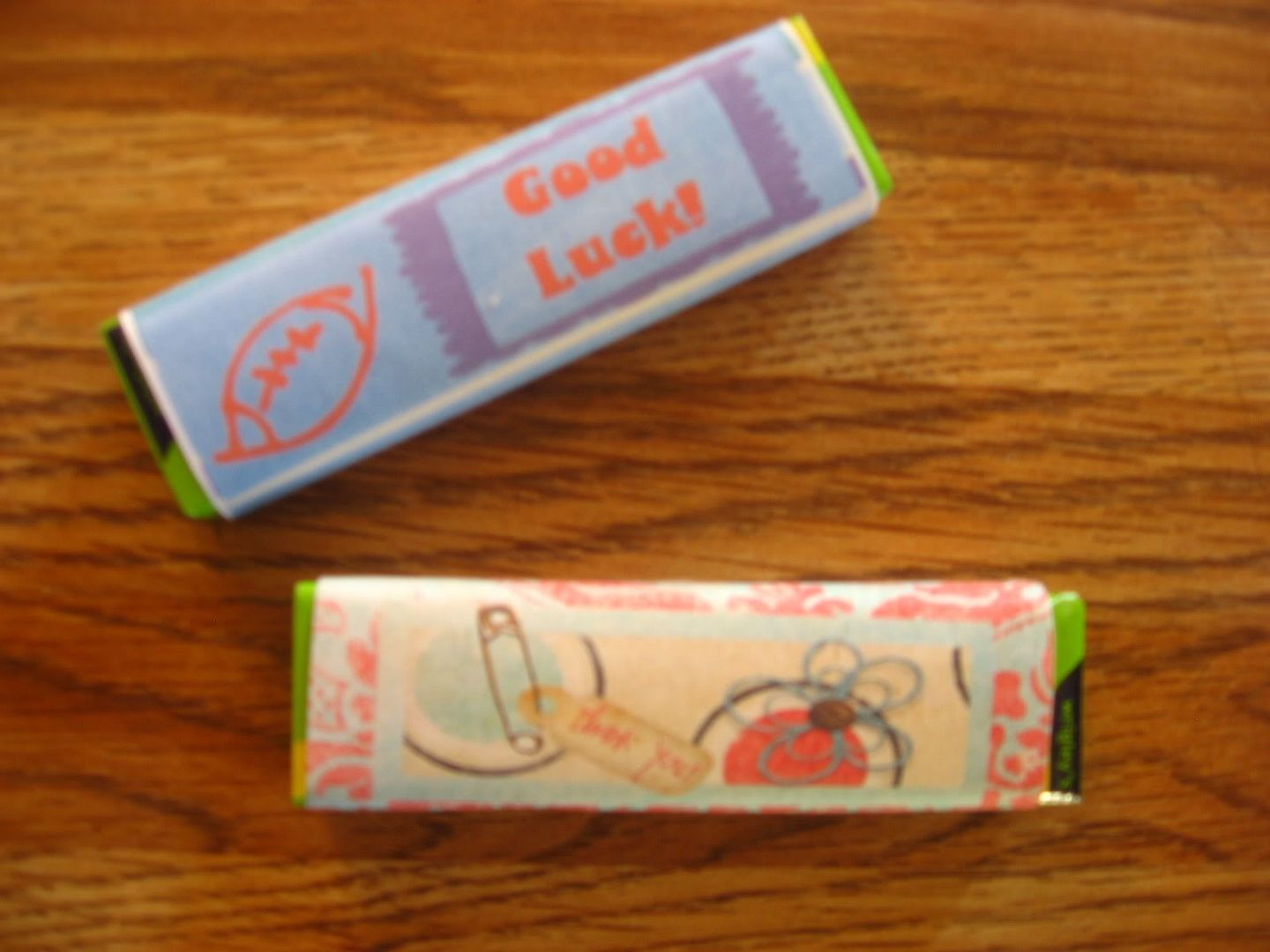 I hope you enjoy these! They are so much fun to do. If you have an occasion coming up and would like me to design one for you and send you the file, leave me your email address.
Thanks!